10 Things we can look forward to or expect at the 2017 Ohio State Wrestling Tournament in Columbus.
1. TO EXPECT. St. Paris Graham WILL win their 17th consecutive state title. In fact the Falcons are so loaded as a team once again that their junior class alone would likely breeze to another state championships.
2. TOO LOOK FORWARD TO. Division III Lower Weights. A couple of the most anticipated matches will take place at 113 and 120 in D3. State Champion Dylan D'Emilio and State Runner-Up Greg Quinn look to be on a collision course at 113 and should have plenty of fireworks with these two elite wrestlers. The 120 final won't likely be shown up by 113 as a rematch of Hoskins/Shore will have most of the eyes at the Schott on the D3 mat.
3. TO EXPECT. Kaleb Romero is the biggest thing to a 'shoe in' this weekend as he looks to etch his name among the other 4X OHSAA State Champions.
4. TOO LOOK FORWARD TO. Division I 106 should be a wild ride. The weight features three nationally ranked wrestlers in Tagg, Byrd, and Burnett. Tagg and Byrd will have their rubber match in the semi's should they advance, while Burnett have highly touted wrestled like Agin and Shupp he will have to go through in his quest to win yet another state title by a Burnett family member.
5. TO EXPECT. St. Edward will crown their 106th state champion in program history. The Eagles almost 'lock' is Jared Campbell at 220, but the Eagles have realistic title contenders in Hepner, Andonian, Kazimir, Hart, Dover, and Howard.
6. TO LOOK FORWARD TO. Sometimes the heavyweight classes get over looked, but that will not be the case this weekend as there are three undefeated wrestlers in D3 at 285. Borsellino(13-0), Smith(55-0), and Coffman(45-0). Coffman and Smith will likely meet in the semi-finals.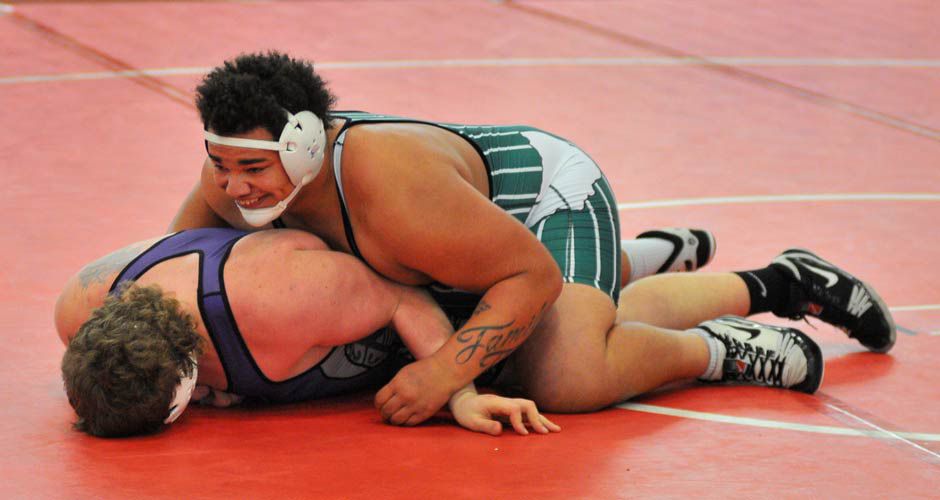 7. TO EXPECT. Mass chaos in Division I at the 182 pound class. There are 7-9 legitimate that could win the 182 state title. Defending state champion Russell will have the tall task of JT Brown in the quarters, who is hitting on all cylinders right now. Stepic and Fitzpatrick are a HUGE first round match that will feed into undefeated Marcelli. One of the wrestlers of Russell, Brown, Stepic, or Fitzpatrick will NOT place. Ball will have the always tough Jones in the quarters and will feed into the winner of Russell/Brown. Don't sleep on Thompson who is capable of winning it all as well.
8. TO LOOK FORWARD TO. Handwerk/Steiner - The final Chapter. These two state champions have battled each other three times over the last two seasons with Steiner getting the first and the last of the series. With Steiner headed to Ohio State and Handwerk to Air Force, this way be the last time we see the two great competitors go at it.
9. TO EXPECT. Mechanicsburg, barring a complete melt down, will win their 1st State Championship as a program. Although Edison caught them at the state dual, the Indians seem to have the most firepower to bring home Gold to Mechanicsburg under Coach Doggett.
10. TO LOOK FORWARD TO. Division I 160. Not that we are rooting against any of the other 160 pound wrestlers, but how cool would to be one wrestler in Lawson looking for his 4th state title on Saturday evening, while Kiussis would be looking to avoid becoming the first 4X state runner-up.